A review of the buzz words in the past two years reveals that "appearance index" is one of the hottest words. Originally an expression used by star fans from Hong Kong, Taiwan and Japan to assess the appearance of stars, it has become our pet phrase overnight. Appearance index is valued in a relationship, in job hunting, in a star's career…Although judging people by their appearance is never a part of our mainstream value, everyone yearns for a high appearance index. According to a survey conducted by a professional networking site, 38% of the respondents admit that their first impression of people depends largely on appearance. A high appearance index can ensure an opportunity for a successful relationship, and a rise in the career.

Therefore, appearance index has gradually become a consumption symbol and an economic phenomenon. Beauty parlors in high streets and back lanes are springing up; dazzling beauty products are selling hot in malls and stores; the staggeringly priced skincare products are constantly setting new sales records; the beauty device and equipment industry is making great strides…With the popularity of Internet, beautification apps and beauty apps are coming into vogue—the appearance index-driven economy is heating up.

Busy with work, however, most modern women do not have a lot of time and energy to patronize specialized beauty parlors, and thus tend to have beauty care at home. Such tendency has driven the rapid growth of demand for personal beauty electronic products (home beauty appliances). In China, the fast growing demand has formed a booming blue sea with the appearance index-driven economy, bringing business starters and investors great room for innovation and great opportunity for development.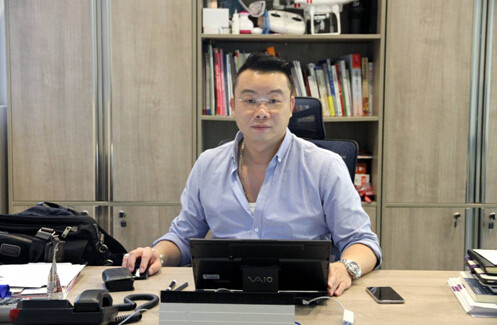 "It's not only about temperament, but also about appearance index."—The Promising Personal Beauty Care Market

For many women, "It's not only about temperament, but also about appearance index." Though good appearance can't bring money, everyone is born with a heart for beauty. The adoration of beauty is nonetheless a constant pursuit of something nice. At a time when pretty boys, young idols and innocent beauties emerge in an endless stream, more and more women start to pay attention to personal skin care while pursuing spiritual growth.

In 2012, Nomura Research Institute estimated the size of the Japanese home beauty appliances market in the past four years to be RMB 10 billion a year on the basis on the market capacity over the years; the actual market capacity is much larger than the previous forecast based on current market sales. Meanwhile, the data from research on markets outside Japan by the Institute in the past few years indicates that the total sales of beauty and makeup products, home beauty appliances and software products amount to several hundred billion US dollars. A rapidly developing emerging category among these products is home beauty appliances. A Survey Report on the Chinese Beauty Care Market and Investment Prospect also shows that China's personal beauty demand has surpassed that of Japan and South Korea and ranked first in Asia, only second to the United States and France worldwide. With a huge population, China's per capita beauty demand is expected to have the potential to grow by 15 to 18 times. The beauty industry is becoming the fifth most popular consumption choice after real estate, automobile, electrommunication and tourism.

Judging from the data provided by Chinese institutions, we can see that the Chinese beauty industry is a market worth RMB 300 billion every year, and the appearance index-driven economy is growing at an annual rate of 15%, much faster than GDP. With broad industry development prospect, huge business opportunities are starting to show. A great number of new personal beauty care products and high-tech household beauty products have been flooding the market. Facial cleansing, skincare, hair care and body care home beauty appliances from time-honored brands like Philips and Panasonic have been gaining popularity in Europe, the United States, Japan and South Korea. Emerging brands from Japan, South Korea, Germany and Israel are developing at a high speed.

Among these emerging brands is NanoTime Beauty, a personal beauty care brand from Japan. Perhaps not familiar to most Chinese people, NanoTime Beauty launched in Yokohama back in 2004 has long been available in supermarkets, chain beauty stores and drug stores in the major cities of Japan. As one of Japan's top ten beauty product brands, NanoTime Beauty once sold 2000 DepiTime hair removers within one hour.

A few years ago, Lai Yongkang noticed the popularity of home beauty appliances among beauty-conscious women, fashion-keen young women in particular, and the growing trend to be household necessities of many people during his business trips to Japan, South Korea, Europe and the United States. Based on his sharp business sense, he soon realized that home beauty appliances market is a rising, rapidly growing business for long-term investment, and set his eyes on the populous Chinese market.

As a matter of fact, a low-medium end electronic personal beauty care product is priced equal to a facial care in a beauty parlor. Therefore, increasingly more females are getting their hands on personal beauty care. Mainly through E-business channels, Chinese low-medium end brands have realized rapid sales growth in personal cleansing and beauty care products in the past two to three years. Developed and manufactured in Japan, NanoTime Beauty products are positioned and priced higher. Despite that, the NanoTime spray moisturizer has generated huge sales in China and other Asian markets. In 2014, the product gained the sales over RMB 100 million in the Indonesian market.

"Currently, the main market rivals of the global home beauty appliances market are international brands like Philips and Panasonic. However, the market competition structure is yet to be formed as the industry is still rapidly developing. This is especially the case in the Chinese home beauty appliances market. Only taking up market shares one tenth of those in the European, United States, Japanese and South Korean markets, it's estimated to grow by 20% a year. It's such a huge market opportunity for NanoTime Beauty," Lai Yongkang pointed out.

Smart Technologies Connecting Beauty Care Appliances with Apps and Gathering Big Data

Though enjoying a rapid growth globally, the home beauty appliances industry is a relatively young industry. With technologies and products developed by specialized organizations, it's facing the test in product information delivery, consumption understanding and awareness development, marketing service improvement, channel expansion and brand promotion. Different from other industries developing towards intelligentization, Internet of Things and big data, the home beauty appliances segment is yet to catch up. In other words, the industry is in a stage where innovations are not frequently seen and users may not know how to use the products or may not use them incorrectly. This is a huge pain spot of the industry now. The biggest difference of the home beauty appliances from general household appliances and small household appliances is that users need consistent and follow-up guidance in specialized product knowledge, beauty knowledge and beauty service after purchasing the products. This is what makes NanoTime Beauty smart personal beauty care products based on Internet + and big data technologies different and what it's inspired from.

According to Lai Yongkang, a Japanese brand based on globally-leading beauty and electronic technologies, NanoTime Beauty adopts better materials, stricter manufacturing standards and trendier appearance designs. More importantly, NanoTime Beauty has made the groundbreaking move of prioritizing smart and Internet+ technologies, combined smart hardware and electronic beauty technologies with apps and online beauty service, and practiced the idea of smart home beauty appliances.

On the one hand, smart home beauty appliances feature the replacement of manual operation with automatic operation. For instance, traditional skincare products like creams and essences are usually manually applied onto the skin. Most ladies must have the feeling of waste in manual application, and face possible cross contamination caused by the bacteria on the hands. Manual application also has such problems as uneven absorption and residuals on the skin surface. With NanoMix, however, users can have most liquid skincare products deep in the skin in the form of nano mist spray, for more even, hygienic and effective absorption of nutrients. "The idea for this product comes from what I see in Japan: in Japanese hair salons, they use liquid products in the form of mist spray through pressurization for hairdressing and styling; in beauty salons, they use similar devices to help the customers absorb carbonic acid…So I have the idea of using this technology for liquid makeup and skincare product application. It will save many troubles and dispel the problem of cross contamination," Lai Kangyong revealed how this product is inspired.

On the other hand, smart home beauty appliances are more important characteristic of smart technologies in combination of cleansing and beauty care technologies. Powerfully arithmetic CPU, mass-storage capacity, HD color display, WiFi/Bluetooth interconnection, data upload and push technologies are integrated into popular ultrasonic, RF, EMS massage, photon therapy, nano moisturizing, ion import/export and sound wave vibration technologies. Furthermore, multidimensional built-in sensors for humiture, skin moisture, oil content, pH value, melanin/heme, elastic fiber, skin tone and luster are used to gather user environment, skin and other beauty related data. After the data is uploaded to beauty service cloud platform through beauty apps and Internet, the cloud platform and operating center will give users targeted professional beauty advice on the basis of software analysis results and expert evaluations through smart push service. Meanwhile, users can enjoy more beauty related specialized services on the apps. Therefore, a new mutually promoting, cyclic O2O business model based on end products and strengthened by beauty service is formed.

However, the big-name international brands, Japanese, European and Chinese brands in the business of home beauty appliances only sell electronic beauty products traditionally. Manufacturers and users have no interaction after the products are sold. Whether the users are using the products correctly, having any questions or suggestions and comments, whether the manufacturers are learning about how the users think about the products after use, and trying to improve the products…All these problems are not effectively communicated and resolved, yet they must be dealt with and resolved before the industry develops further. Through the model of smart hardware+ app+ big data cloud platform, NanoTime Beauty is handling these problems head-on.

The LBS+SNS+Mall+O2O Model Bringing Incredible Potential for Industry Reform

In the tide of Internet +, certain beauty apps have been launched to the market. Lacking hardware products, however, these apps and app providers are faced with integration with third party beauty organizations, user-oriented online service operation and product homogeneity, unable to realize online and offline interaction and coordinate development.

Not backed up by smart hardware products, these apps often have incredibly high user development costs and prominent problems in user development and retention because of low user loyalty. Adopting the "smart hardware+ app + cloud platform" model, however, the Beauty Manager can gradually accumulate a great deal of accurate beauty user and beauty data through hardware products, and realize interaction between smart hardware and beauty service and users. Meanwhile, online app promotion can effectively promote the sales of smart hardware products. Therefore, it is a beneficial O2O business model integrating smart hardware and beauty service platform. If developing in scale, beauty app promotion based on smart hardware products will undoubtedly form a threshold that other apps find it difficult to imitate and surpass.

A smart facial cleanser soon to be launched by NanoTime Beauty can be connected to the Beauty Manager app through WiFi or Bluetooth. Committed to providing beauty conscious people with beauty and fashion lifestyle service, the Beauty Manager app integrates LBS+O2O+Mall+SNS application to provide users with citywide beauty, community platform, online shopping, offline experience, beauty consultation and fashion lifestyle service. Users can not only check user guide, interactive manual and functional demo video in regard to the facial cleanser, but also interact with online net users. College students, office newbies, housewives and professional consultants can share their beauty stories and win bonus points, or compare skincare and beauty care results with friends for mutual skin improvement. Meanwhile, the smart facial cleanser can record user facial cleansing data and generate exclusive Facial Cleansing Report for the users, and further give usual facial cleansing and beauty advice. Furthermore, users can join related activities or use other functions to obtain bonus points which can be used to purchase beauty devices, makeup products or citywide beauty services. What's more, the Beauty Manager app can provide marketing, promotion platform and big data support for third party stores; formulate industry standards for smart home beauty appliances through big data analysis and management; develop more interesting apps by open interfaces. With this vertical service platform, a new eco system for the beauty industry may be developed.

It's evident that this model can enhance the APP user loyalty and attract users by self promotion. With the increase of users, it will bring huge business value potential for the beauty industry.