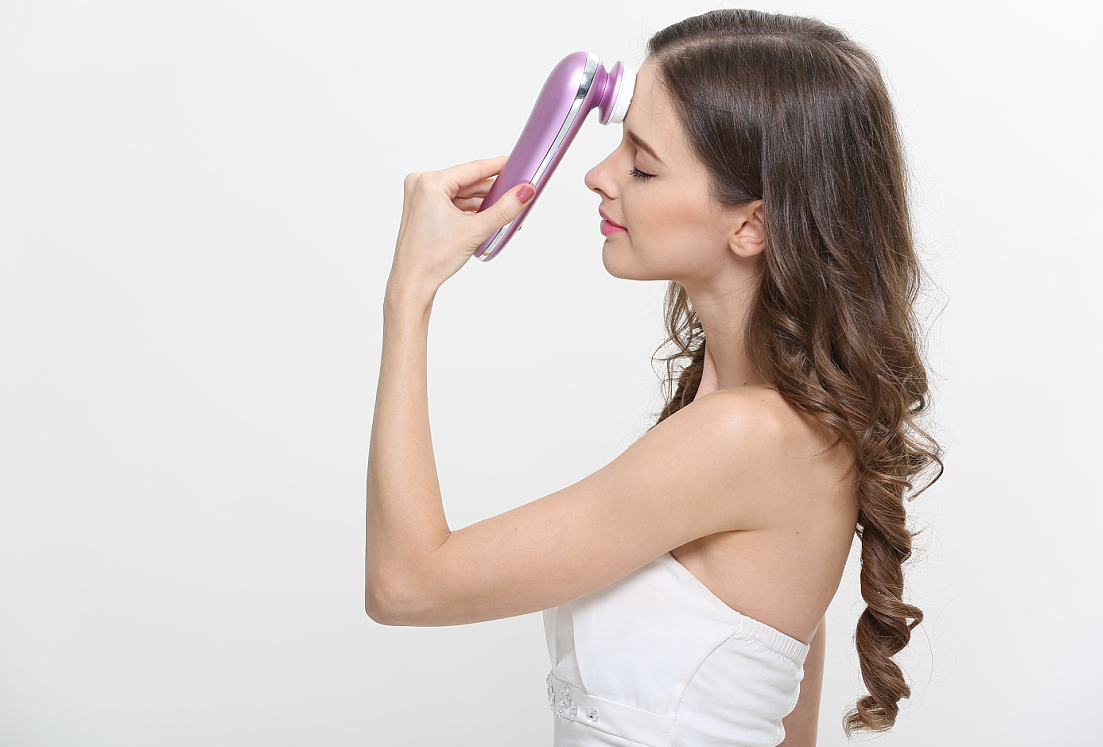 Why home use beauty device becomes more and more popular, because not so many people have time go to beauty spa so offer, and go to beauty spa takes a lots of money. If you have a device can solve all the problem for you at anywhere anytime, you definitely like it. and nanoskin with all the function you need, from deep clean, and electroporation, face lifting, cooling.
Even for young girl, nanoskin face lifting can help do pro-aging treatment in advance at anywhere anytime. What's more it save money. See what it helps you:
RF+ION positive exporting: get your face deep clean, especially after make-up remove,
RF+ENI: electroporation: help your daily use cosmetics more absorption,
RF+EMS: face lifting and face rejuvenating, wrinkle remover
COOling: tight skin and feel cool
Most peoples get fast lifestyle, especially women, so they need the fast beauty device to save time and save money. What's more, it is good effect and performance, No matter what you think, I like it!