Winter is about to pass, and the pace of summer is coming.
In the face of summer, what will you do as a beautiful girl? People from different regions have different answers. Some people say that they can wear beautiful skirts and dress up beautifully. Some people say that they should avoid the summer UV damage to their skin. They need to protect the skin. Everyone's answer is mixed. But the most important thing is to be a beautiful girl.
We can't pick beautiful clothes for you, but we can provide you with good beauty tools to make your summer more beautiful.
Below, I recommend to you a hydrating instrument, as we all know, in the summer the skin will be relatively dry, and cause the skin oil happen easily. Before recommending this product, below I will introduce the importance of the facial hydration.
1. Facial moisturizing can avoid peeling
2. Face moisturizing can avoid wrinkles and premature skin aging
3. Face moisturizing can avoid oil
4. Facial moisturizing can accelerate skin healing
In summary, hydration is very necessary for our face care. The following nano mist sprayer can make your face fully hydrated, Handy 2s ( mini facial mist sprayer from Japan brand), hot sell in European.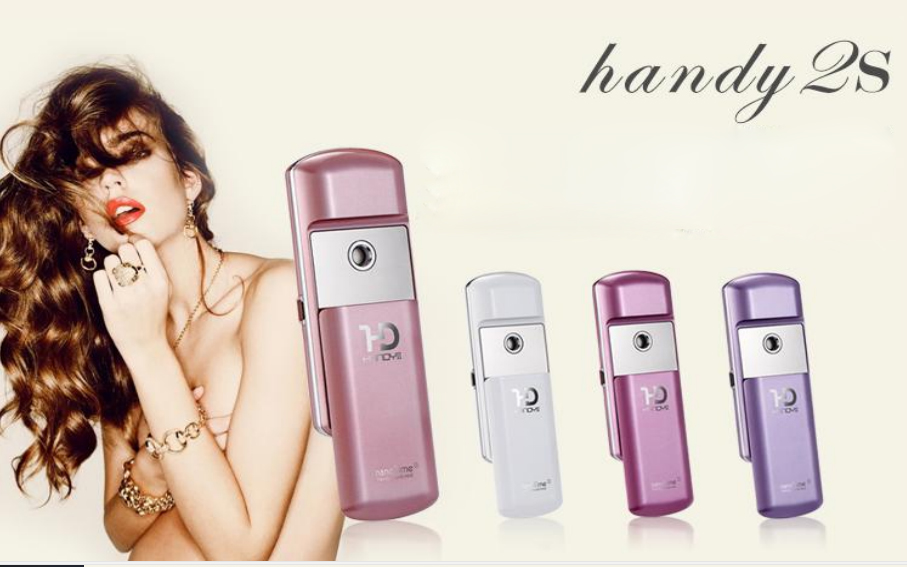 Using advanced nanotechnology from Japan brand, it sprays nano-scale ultra-fine mist particles to the bottom layer of the skin, deeply moisturizing, and the 30-second fast hydrating essence,16 times more effective, hydrating effect is 20 times better than using the mask.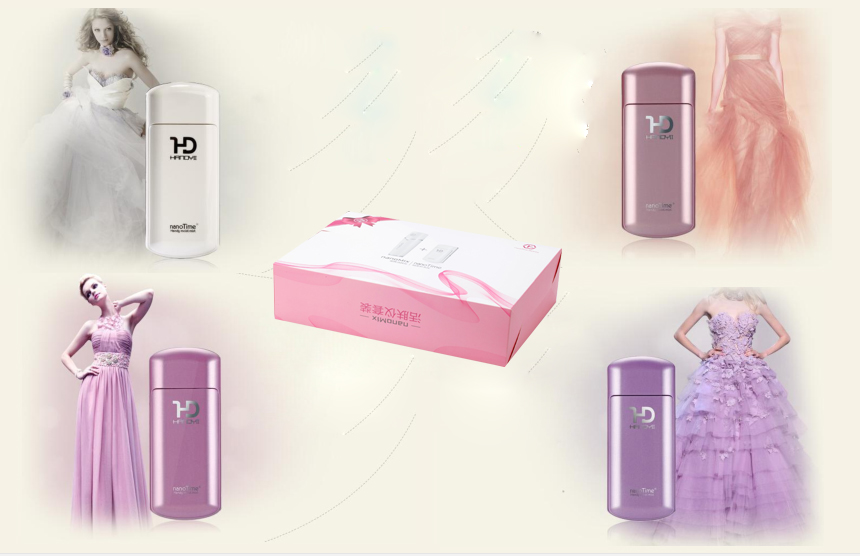 Designed for international supermodels, nano hydrating new style, deep hydration, no makeup.
230,000 units sold
132 inspection procedures
1928 international model, 100% international fashion experience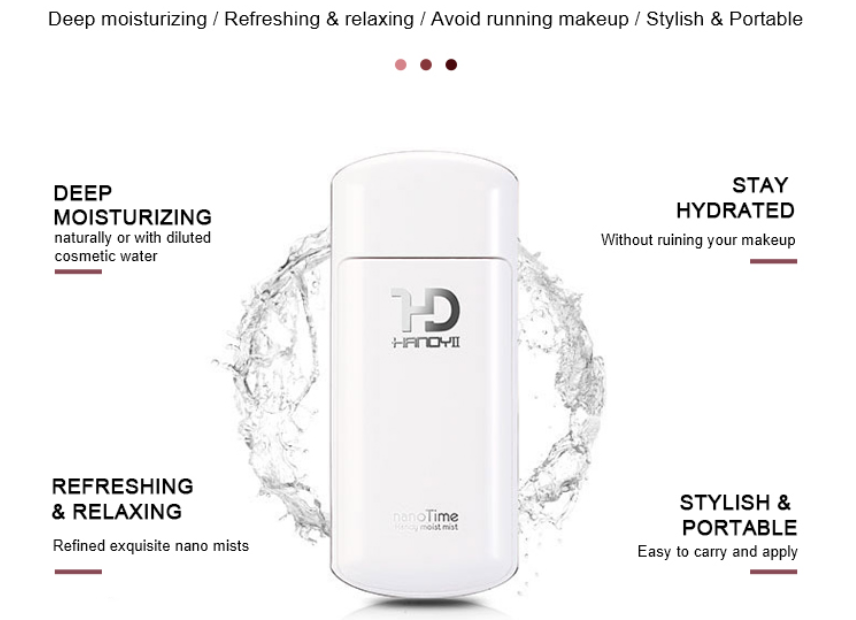 Do you want to try this beauty tool on the summer?